Our Mack Vision day cab tractor is equipped with a Power Take Off (P.T.O.) switch on the right side of the dash board.
We won't be using it during Class 1 or Class 3 training but we have included this explanation of it for our students' reference. Power Take Off (P.T.O.) allows the vehicle transmission to drive another piece of equipment.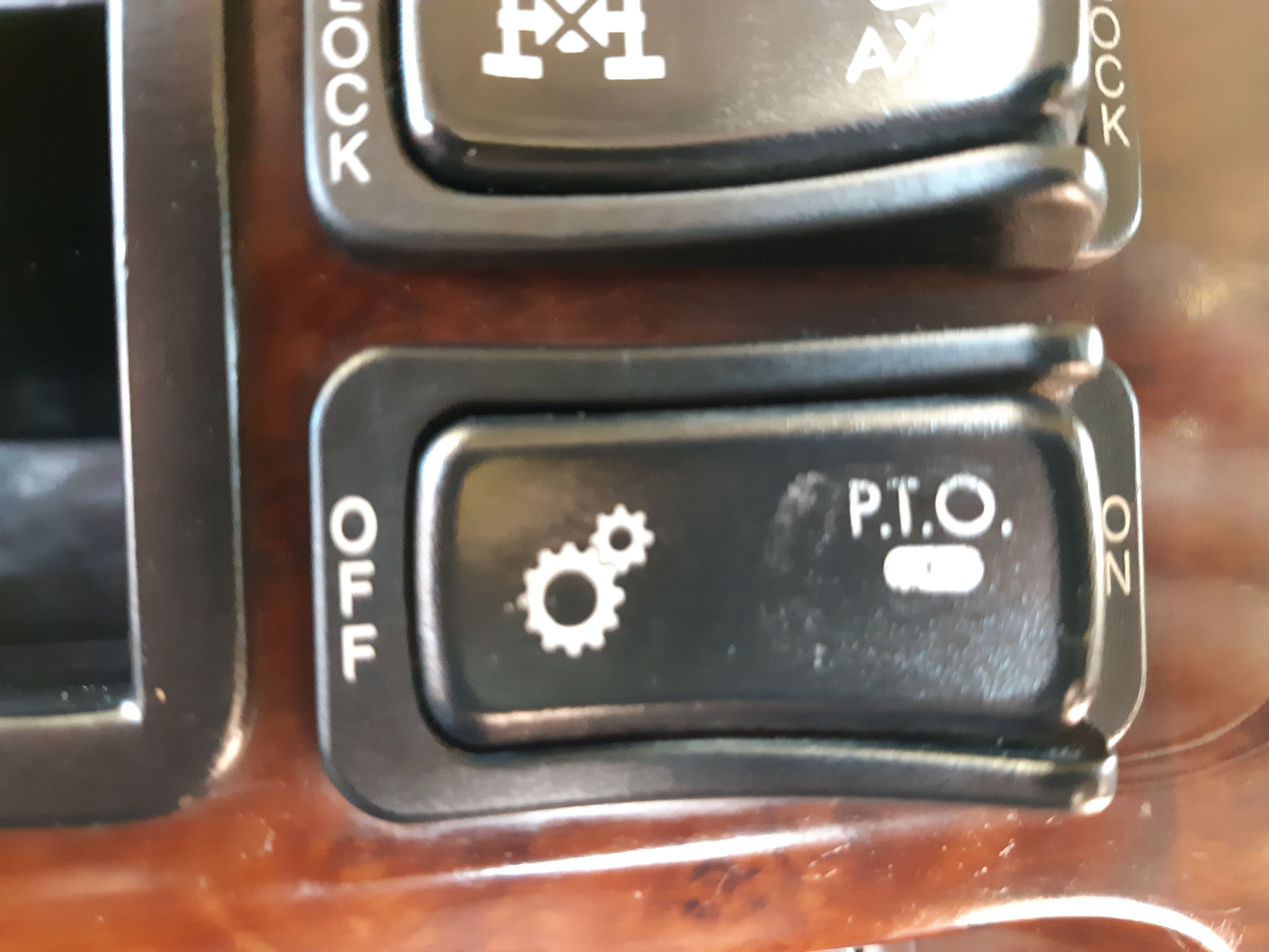 Here are some videos about Power Take Off (P.T.O.)

The transmission in our Mack Vision day cab is an Eaton Fuller 13 speed manual but P.T.O. also appears on automatic transmissions. Here is a video:
Would you like to leave a comment or question about anything on this page?