Historic Automotive Advertisements
Here is a 1947 advertisement for Dunlop Tires featuring British racing driver John Rhodes Cobb (1899-1952), who set a world speed record of 394.1 miles per hour in 1947.
This speed record was set at Bonneville Salt Flats in Utah on 16 September 1947 when John Cobb attained a speed of 385.645 miles per hour on the south bound run and a speed of 403.135 miles per hour on the north bound run. The mean speed of 394.196 miles per hour became the world speed record, breaking the previous record of  369.8 miles per hour which had been set at Bonneville by John Cobb in 1939.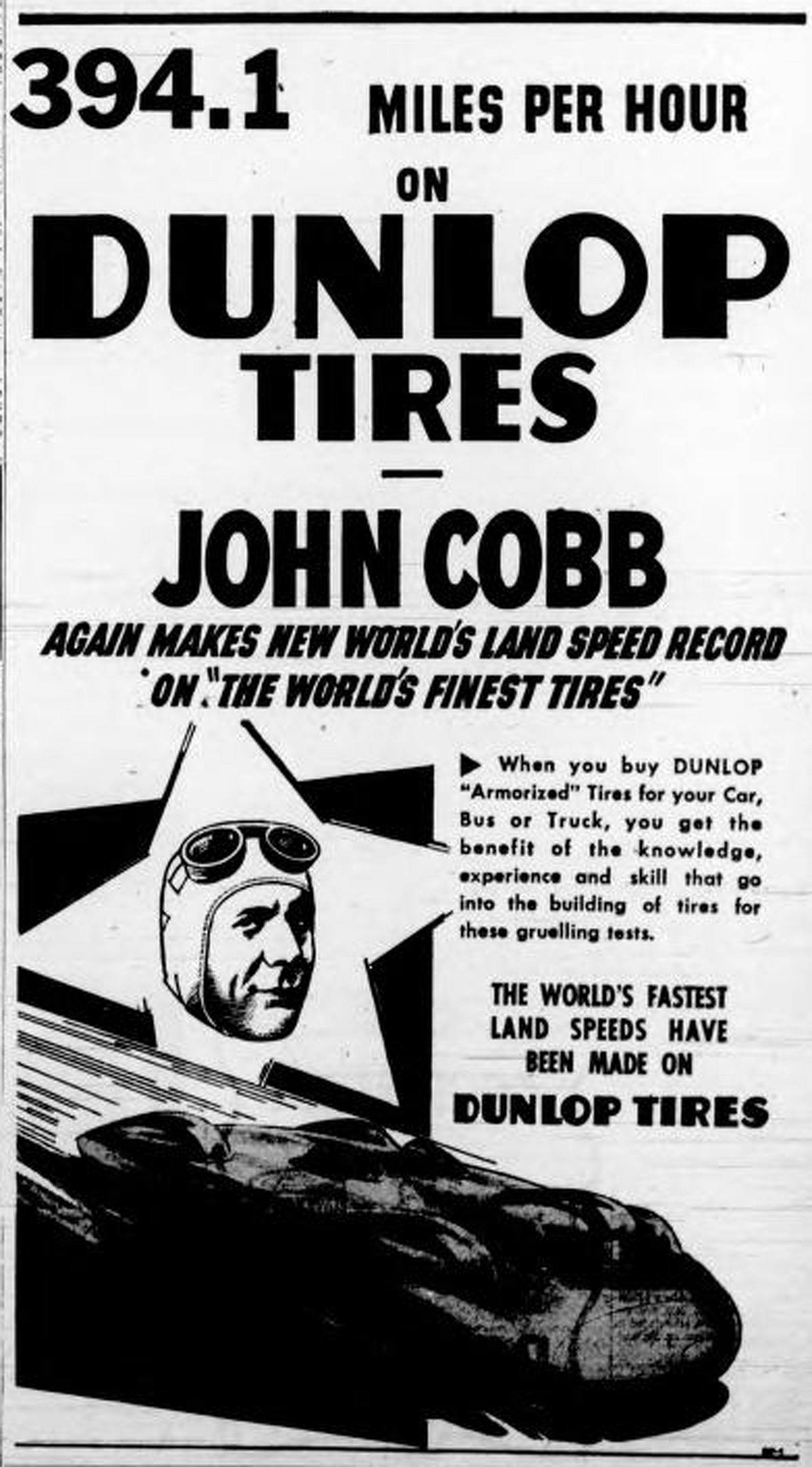 Here are some websites with more information about John Rhodes Cobb:
Here is a video of John Coob racing at Bonneville Salt Flats:
John Cobb was killed in 1952 while attempting to set a Water Speed Record on Loch Ness in Scotland. Here are some videos of 1952 news reports on John Cobbs' death:
Would you like to leave a comment or question about anything on this post?