In October 2019 we added a new 2020 Toyota Prius Prime to our training fleet. With the 2020 Prius Prime and our 2018 Toyota Corolla, we can now offer driver training on on all current automobile technologies: gas, hybrid and electric.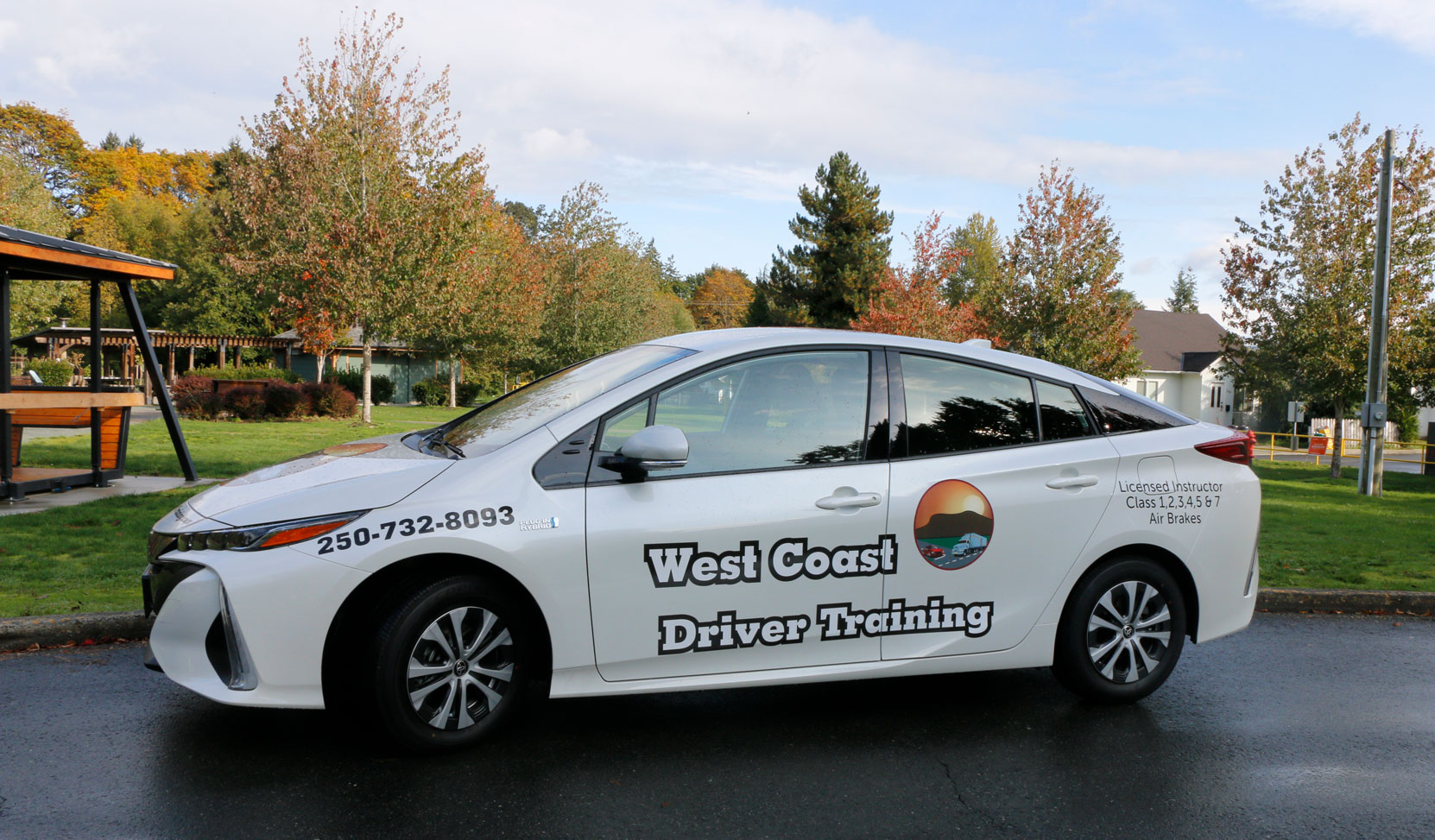 To book Class 4 Restricted, Class 5 or Class 7 driving lessons with West Coast Driver Training, please Contact Us by phone or text at (250)732-8093 or by email at mark@WestCoastDriverTraining.com.
Would you like to leave a comment or question about anything on this post?