West Coast Driver Training has acquired a 2009 Ford E450 20 seat bus for teaching Class 4 Unrestricted.  This vehicle was originally a BC Transit bus, number 2189.
We also have a General Authorization bus license for this vehicle so we can do sightseeing tours, passenger transportation and training for anyone wanting to drive sightseeing tours or start a sightseeing business.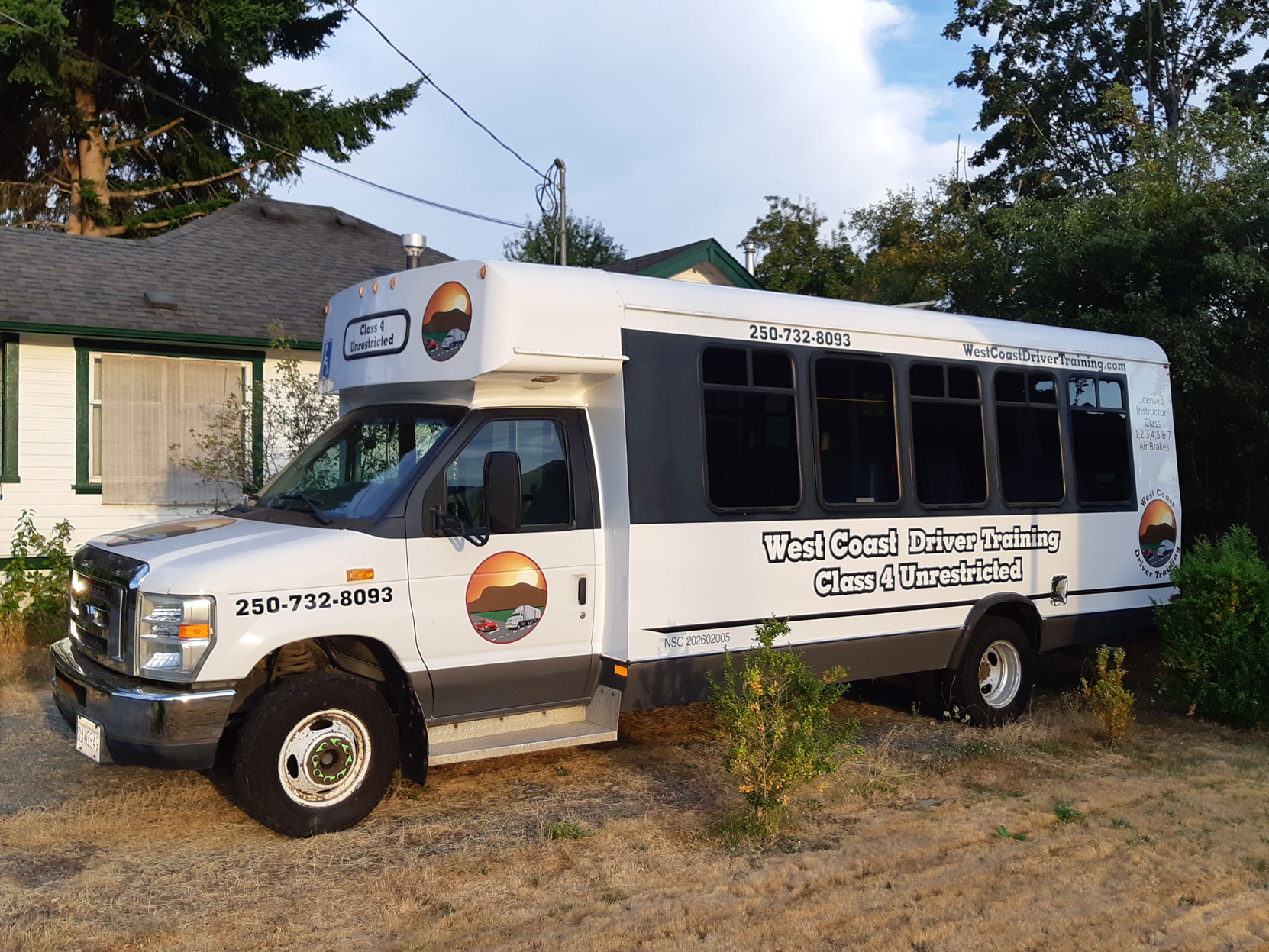 Here is a link to our prices for Class 4 Unrestricted training.
Would you like to leave a comment or question about anything on this page?