In British Columbia, motorists are required to slow down and move over for all vehicles stopped alongside the road that have flashing red, blue or yellow lights. This includes maintenance workers, utility workers, police, fire, ambulance, tow trucks, Commercial Vehicle Safety Enforcement personnel, land surveyors, animal control workers, garbage collectors and other roadside workers.
Motorists must slow their speed to:
70km/h when in an 80km/h or over zone
40km/h when in an under 80km/h zone
If travelling on a multi-lane road, drivers must move into another lane to pass when passing stopped vehicles with a flashing light, where safe to do so. This provides roadside workers and emergency personnel with greater protection from accident and injury.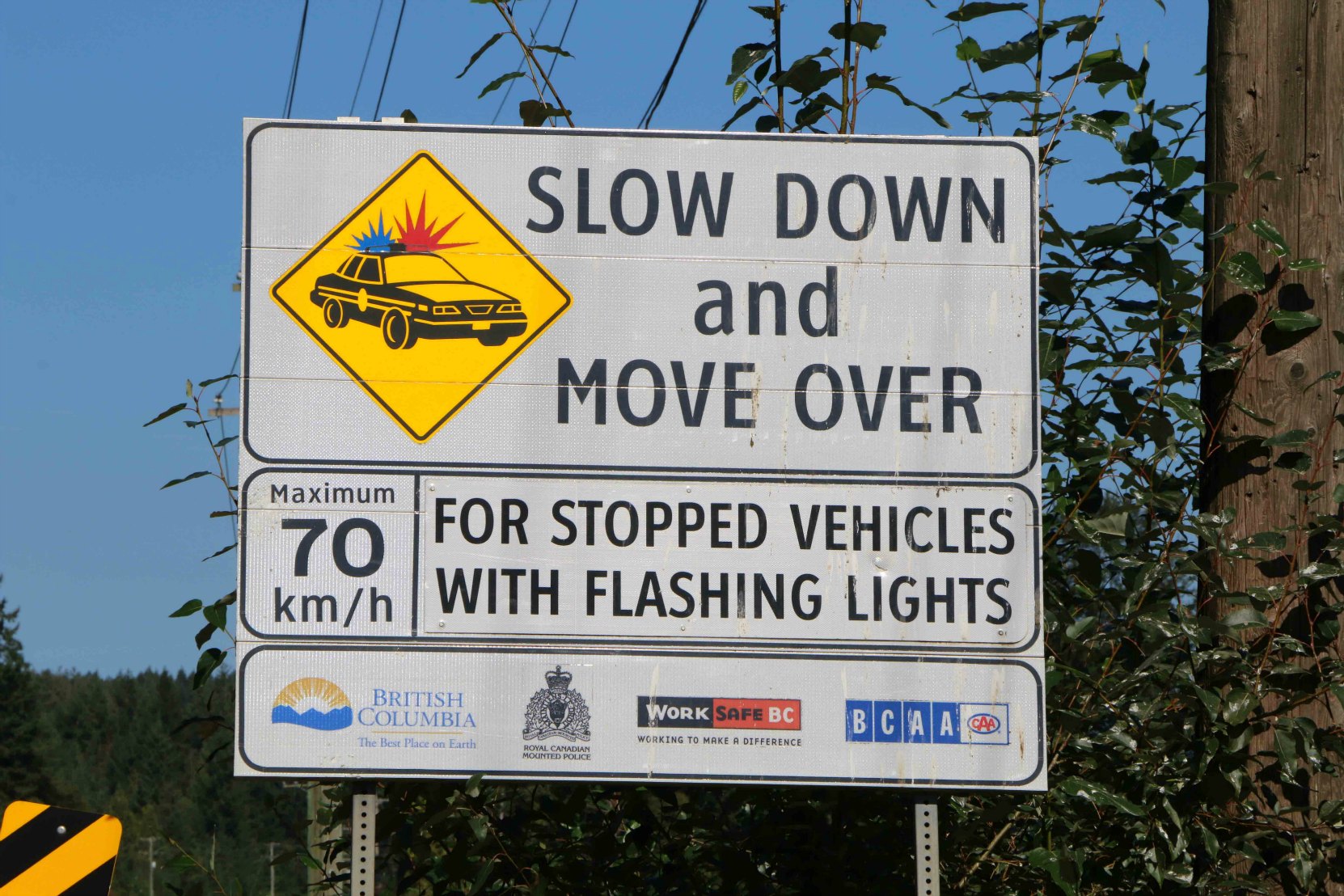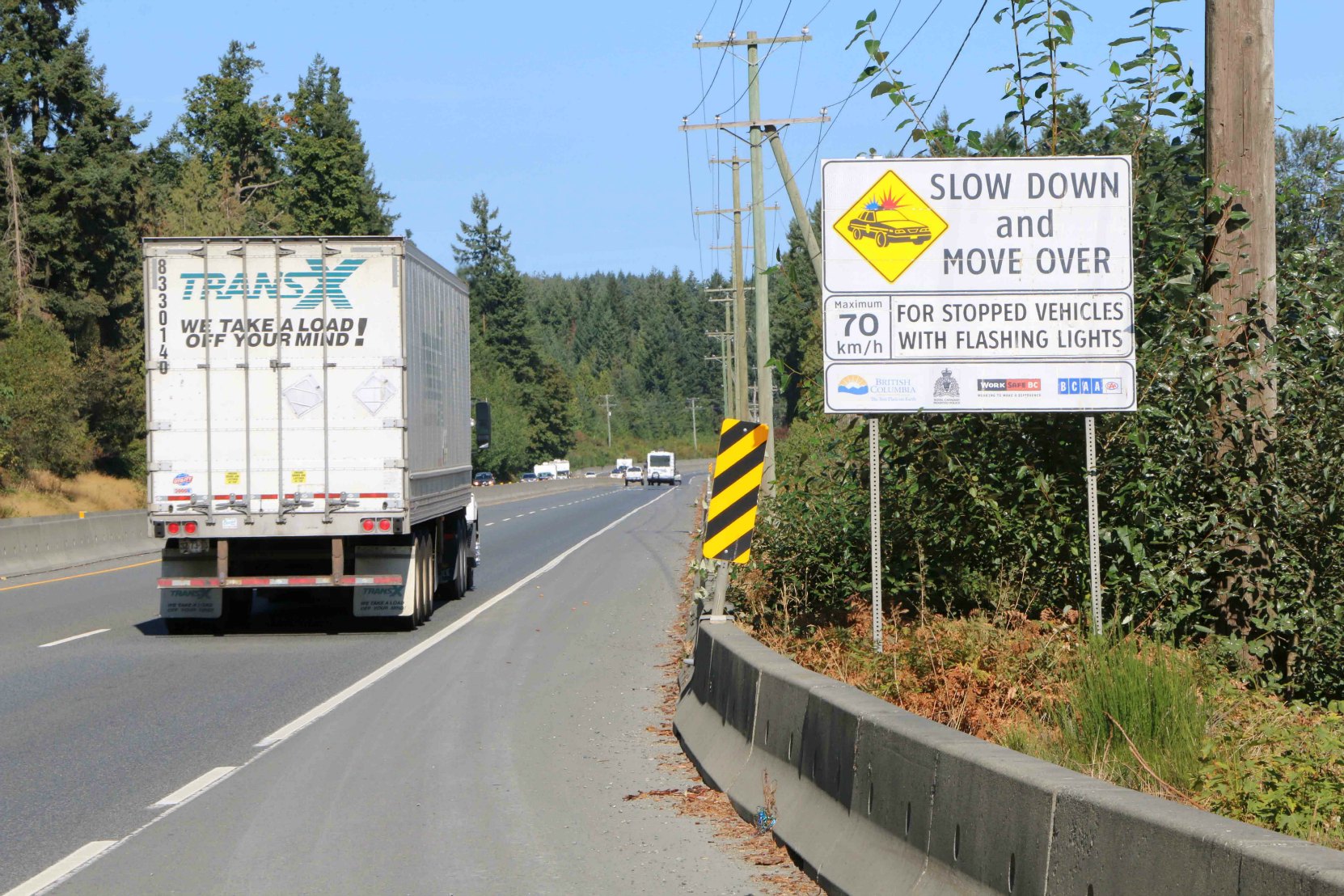 Here are some websites with  more information:
Here are some videos showing examples of why this law is necessary.
Here is dash cam video of a driver, who appears to be impaired, driving into a stationary police vehicle on the right side of a Louisiana highway. The collision happens just after the 2:50 point of the video.
Video of an Illinois State Trooper being run down by an impaired driver during a vehicle stop in September 2014: