For teaching Class 3 students we are currently using a Mack Vision Day Cab tractor equipped with a 13 speed Eaton Fuller manual transmission.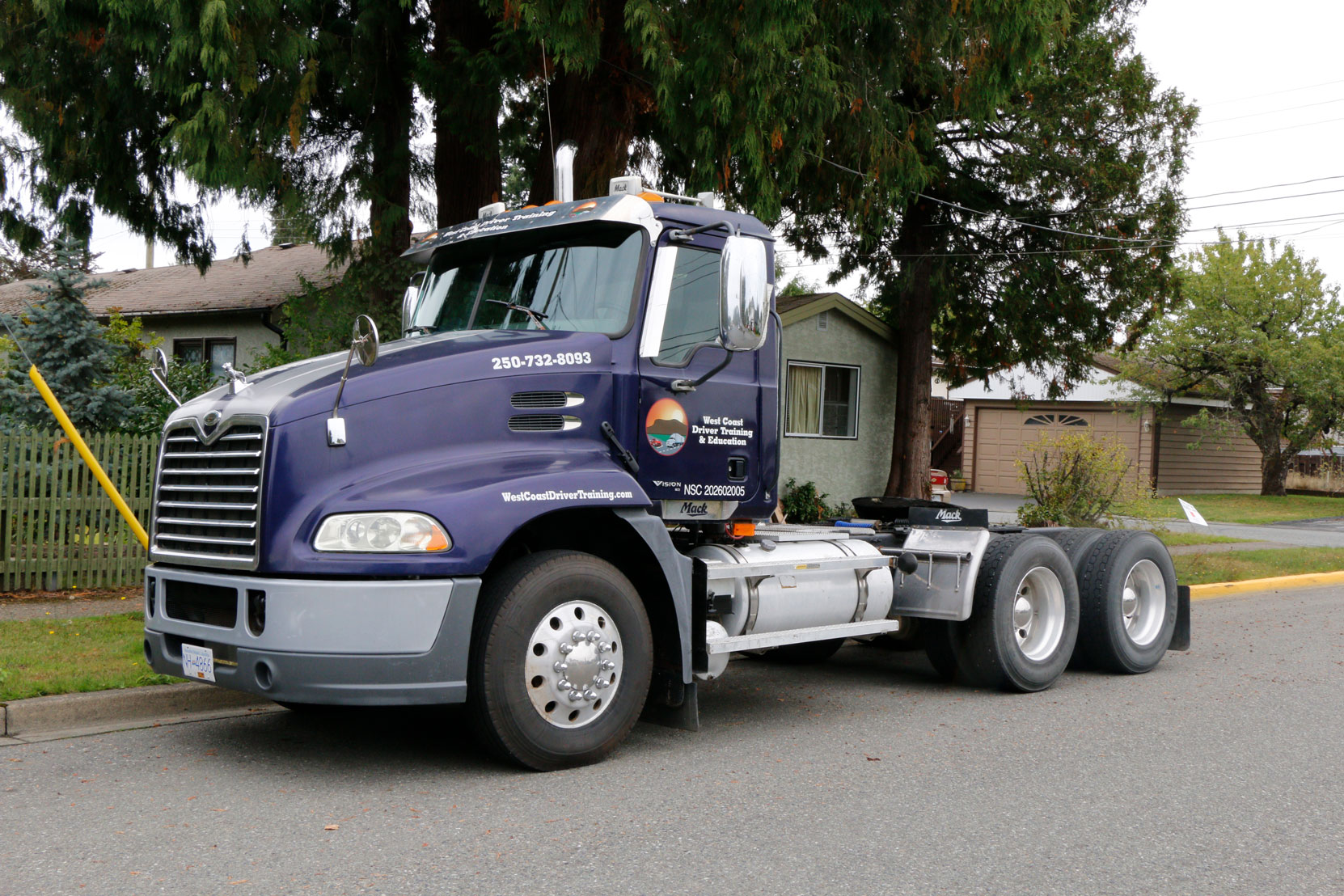 We can offer Class 1 training subject to availability of a trailer. We are currently looking for a good quality used trailer – the local truck dealers are also looking for one for us – and we will be able to offer Class 1 training on a consistent basis once we have found a suitable trailer.
Would you like to leave a comment or question about anything on this page?