Thank you for your interest in taking lessons with West Coast Driver Training & Education.
We are not currently offering Class 3 training on our Mack Vision. Instead we are keeping our Mack reserved for Air Brakes Courses.
We do offer clients training on clients' trucks or trucks owned by clients' employers. Please contact us for rates on Class 3 training or your trucks or trucks owned by your employer.
For those wanting Class 3 training and cannot do it through an employer, we suggest contacting CSTT, a Victoria based Driving School which specializes in Commercial Vehicle training.
For those interested in training on automatic transmission we are still offering Class 3 training on rented trucks with automatic transmissions. This obviously depends on the availability of rental trucks.
We are keeping our current Mack Vision tractor, equipped with a 13 speed Eaton Fuller manual transmission, reserved for Air Brakes Courses.
We also offer Air Brakes Courses, which you will need to drive Class 3 vehicles. West Coast Driver Training is also an ICBC approved Air Brake Certification facility, which means we can qualify you on the Air Brake Pre-Trip portion of your Air Brake Endorsement.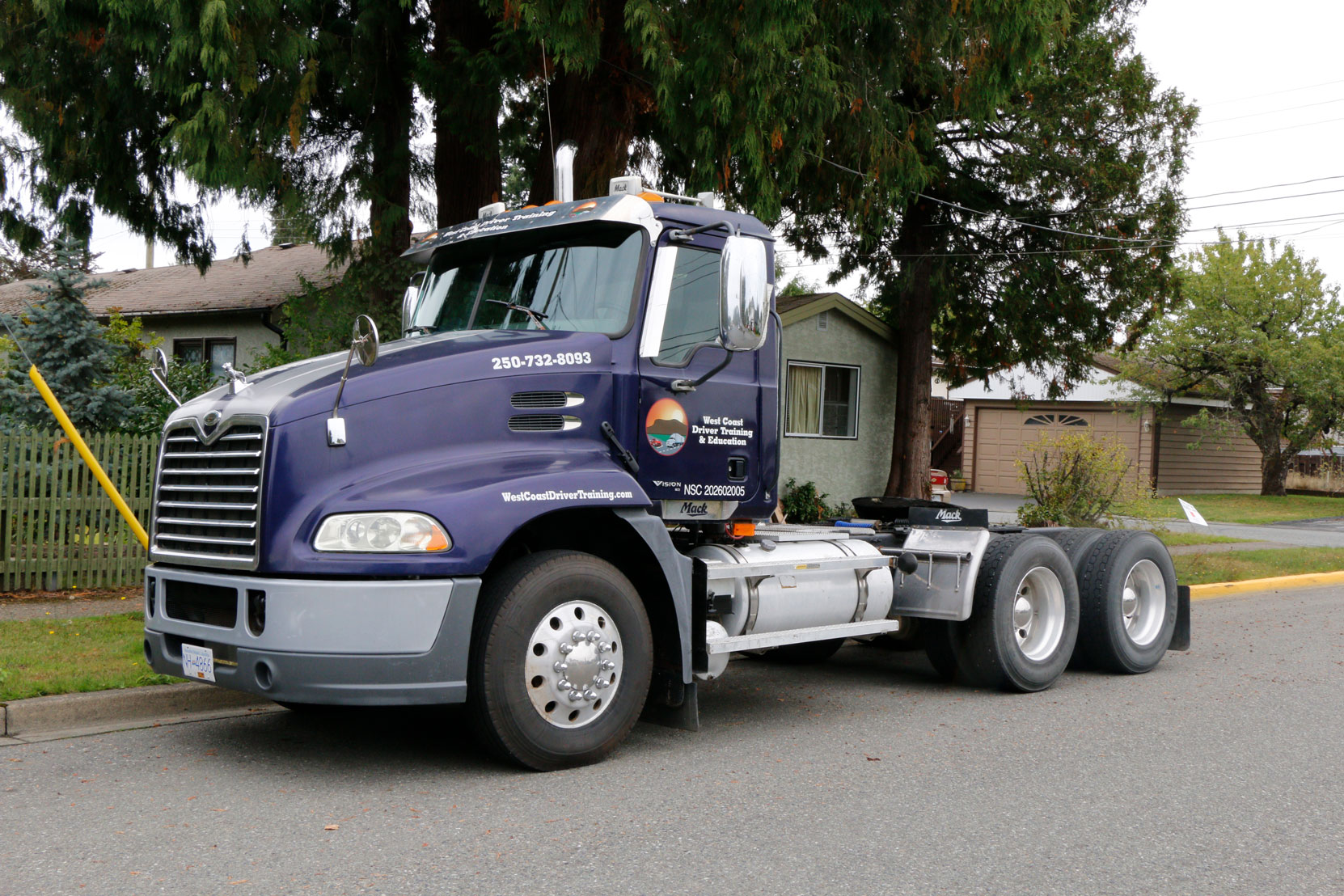 Would you like to leave a comment or question about anything on this page?