Thank you for your interest in taking lessons with West Coast Driver Training & Education.
We are taking a temporary break from offering Class 3 training. We will resume Class 3 training when we find a tractor with an automatic transmission
We are keeping our current Mack Vision tractor, equipped with a 13 speed Eaton Fuller manual transmission, for Air Brakes Courses.
We still offer Air Brakes Courses, which you will need to drive Class 3 vehicles. West Coast Driver Training is also an ICBC approved Air Brake Certification facility, which means we can qualify you on the Air Brake Pre-Trip portion of your Air Brake Endorsement.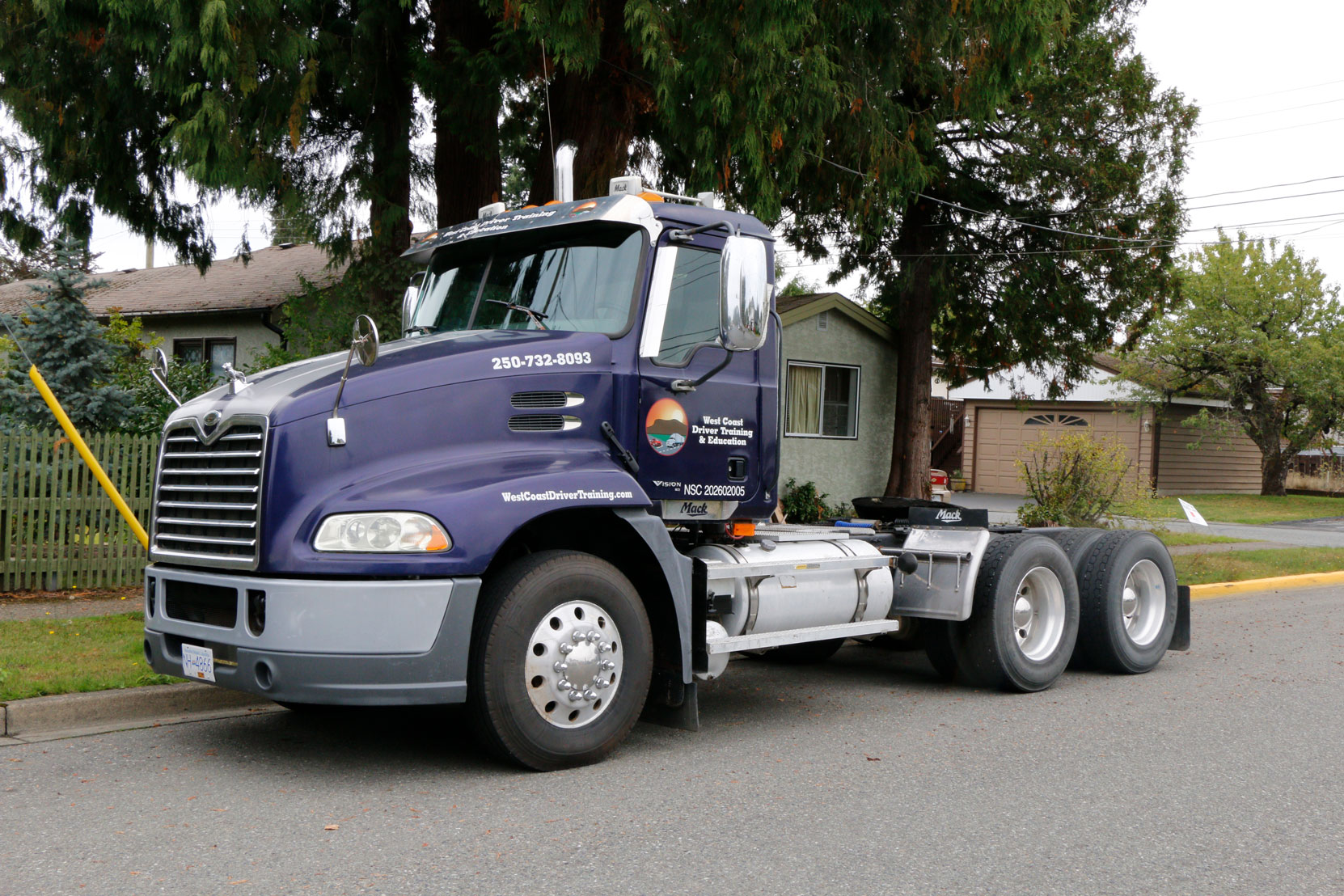 Would you like to leave a comment or question about anything on this page?