Winter Maintenance
Here is a 1944 advertisement for Davis-Drake Motors and Wilson & Cabeldu, which were General Motors dealers in Victoria and Duncan at that time.
The advertisement is about winter maintenance for vehicles and contains suggestions which are still valid today. The winter maintenance suggestions in this 1944 advertisement are:
Cooling System Inspection – keeping anti-freeze at proper strength and levels
Lubricating System Inspection – including regular oil checks
Electrical System Inspection – including battery, defroster and heating systems
Steering System Inspection – including tires and wheel alignments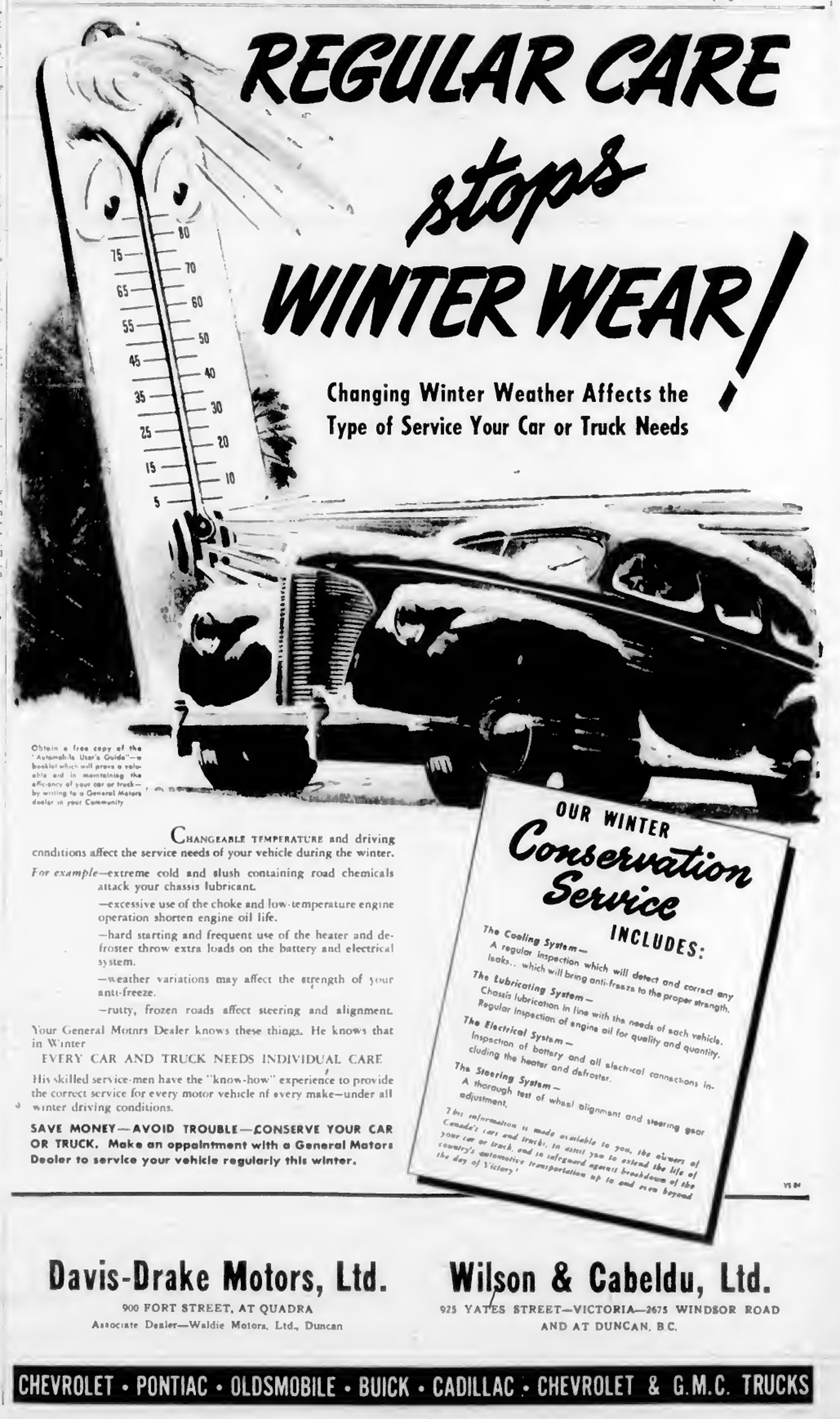 All of these suggestions are still totally valid for winter driving today.
Would you like to leave a comment or question about anything on this post?