We have recently purchased a Mack Vision day cab tractor for teaching Class 3 Driving Lessons. See our pages on Lesson Prices – Class 3 and Our Policies – Class 3.
Our Mack tractor is equipped with a 13 speed Eaton Fuller manual transmission.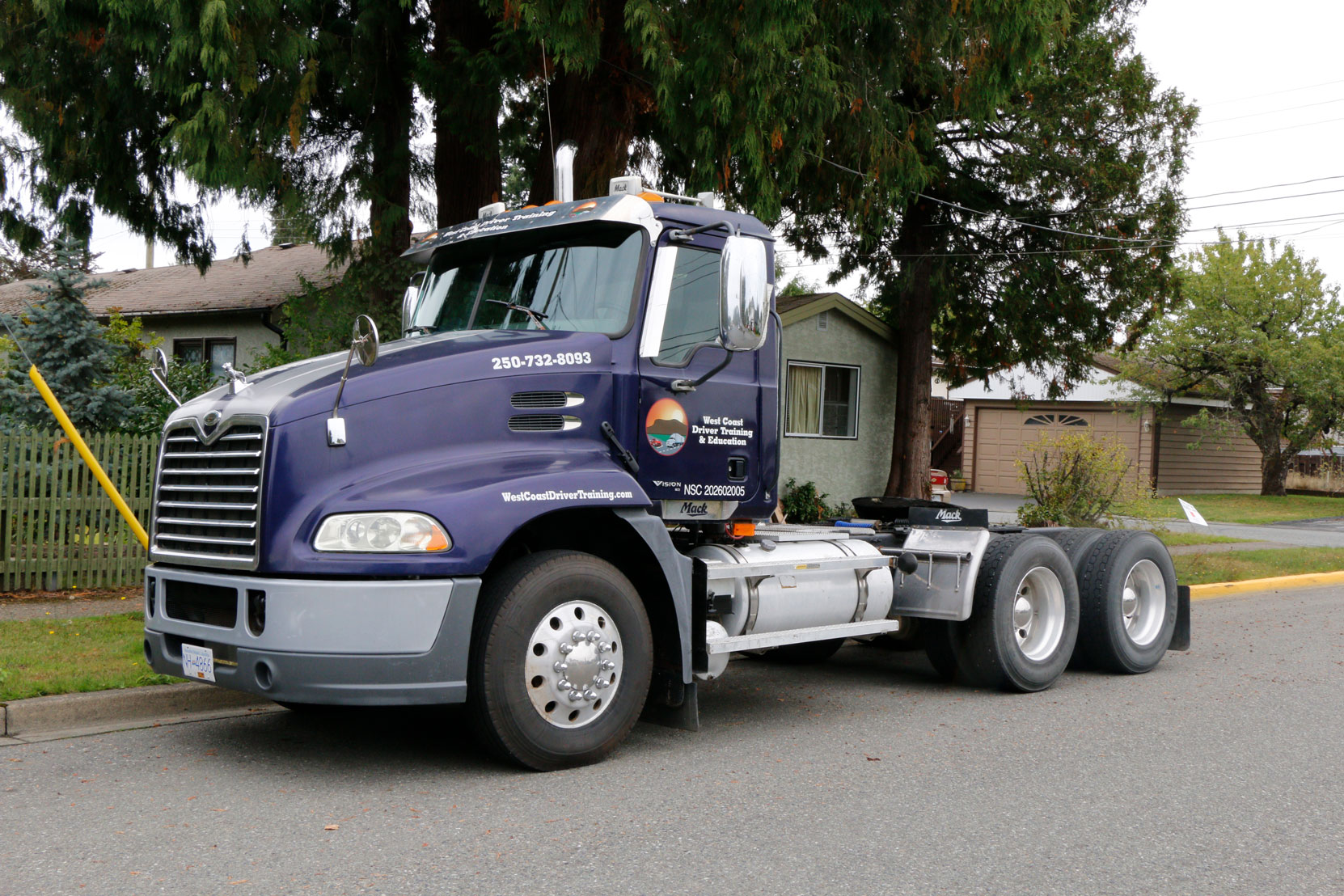 Class 3 includes:
To drive trucks with more than two axles, such as dump trucks and large tow trucks but does not allow driving a bus carrying passengers;
To drive a tow car towing a vehicle of any weight;
To drive a mobile truck crane;
To drive any vehicle in Class 5
We are currently looking for a high quality used trailer for teaching Class 1. We will start offering Class 1 lessons once we have acquired a suitable trailer.
Would you like to leave a comment or question about anything on this post?