Historic Automotive Advertisements
Here is a 1931 Victoria newspaper advertisement for Dunlop Tires featuring British racing driver Sir Malcolm Campbell (1885-1948), who set several world speed records on land and water during the 1920's and 1930's.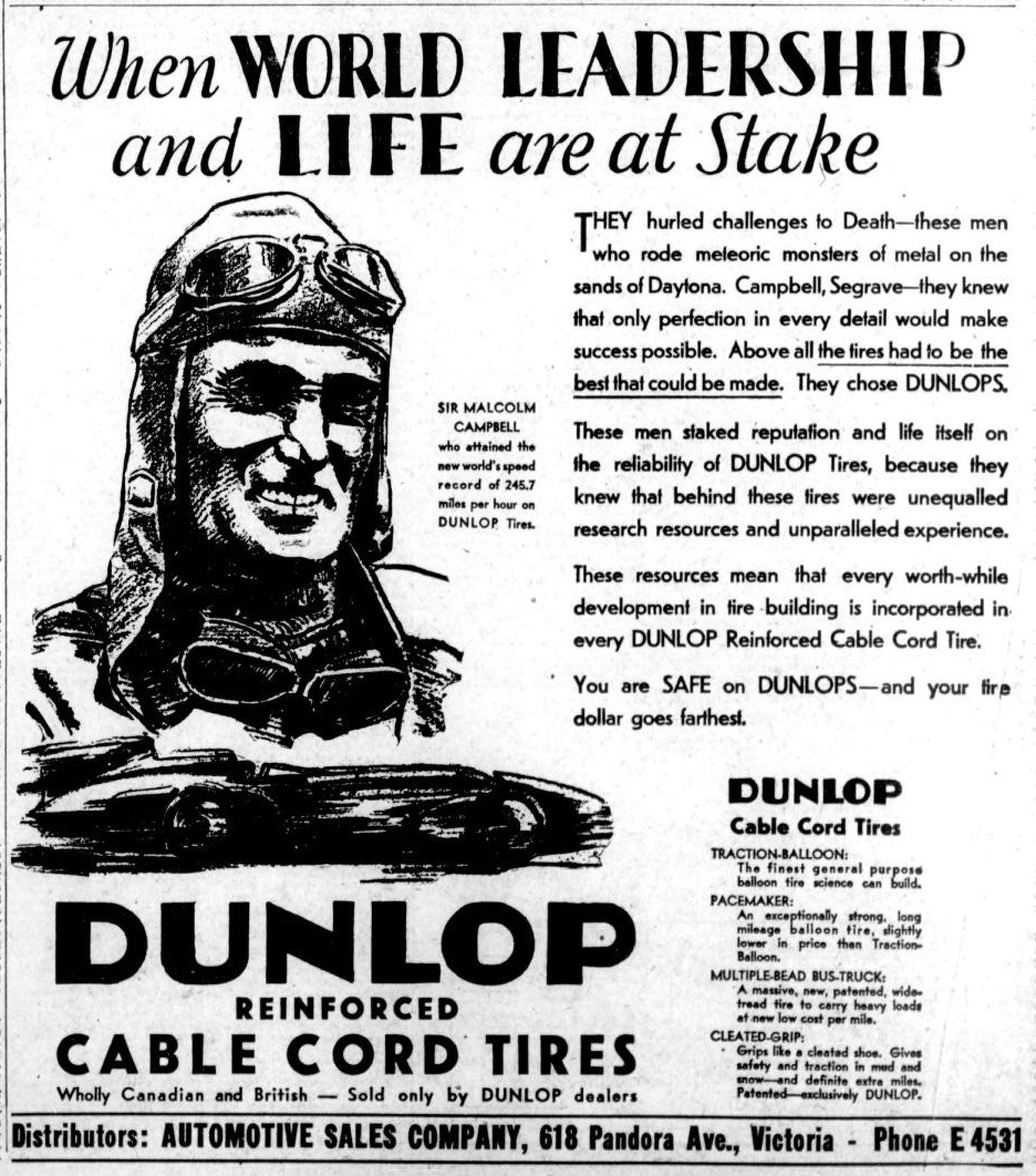 Here are some videos of contemporary news reports about Sir Malcolm Campbell:
Sir Malcolm Campbell's son, Donald Campbell (19121-1967) also set several world speed records.
Here is a documentary about Donald Campbell:
Here are some contemporary news reports of the 1967 crash which killed Donald Campbell:
Would you like to leave a comment or question about anything on this post?