We came across this 1940 advertisement for Plymouth, place by the Begg Motor Company, which had dealerships in Victoria and Duncan.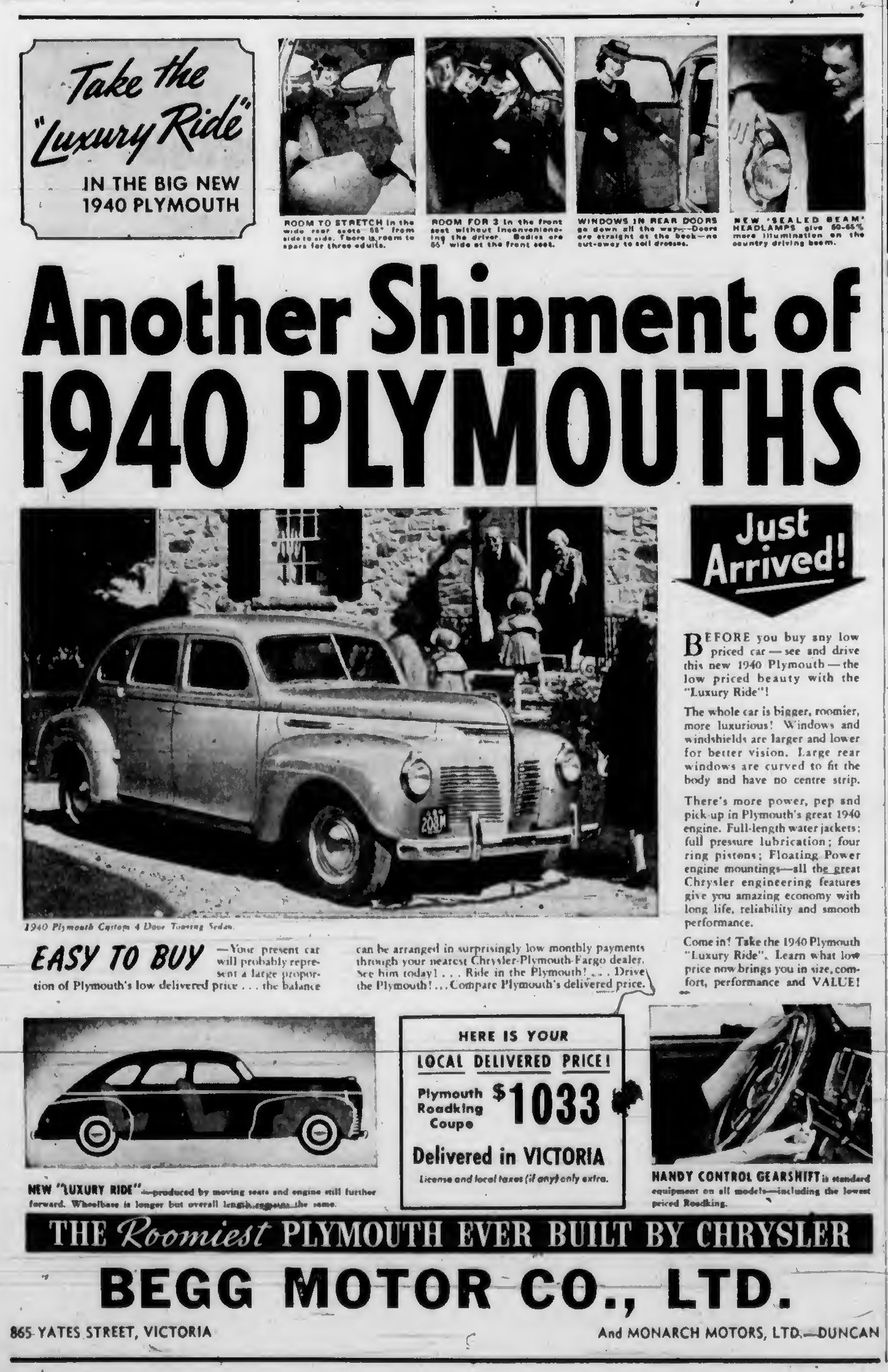 In 1926, the Begg Motor Company retained Victoria architect Ralph Berrill to design and build a new showroom at 865 Yates Street in downtown Victoria. That building is still standing at 865 Yates Street / 1250 Quadra Street. The Begg Motor Company still occupied 865 Yates Street when this advertisement was published in 1940.
This advertisement also states that the Begg Motor Company also had a dealership location on Government Street in Duncan. At that time Government Street in Duncan was part of the main north-south Island Highway, so it made good business sense to locate car dealerships and garages along Government Street.
We will do some research to see which building the Begg Motor Company occupied in Duncan. But here is a Google Street View image of the former Begg Motor Company location at 865 Yates Street in downtown Victoria.